Lee Dam Center For Fine Art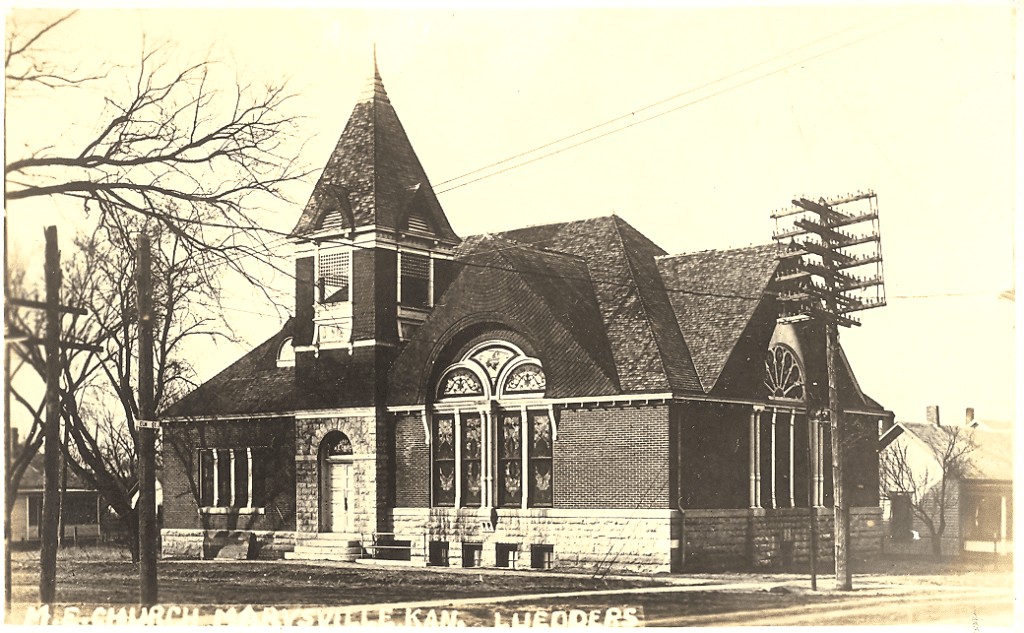 This unique red brick and limestone building was built in 1903. Tall windows let light stream in and huge roll-up doors separate what is now the Art Gallery from a studio-workroom to the south. An office, small kitchen, and two restrooms complete the main floor. 
It was originally a Methodist Church until approximately 1958. For a few years after, the building sat empty until the Marshall County News purchased the building for storage. Eventually, Lee and Betty Dam purchased the building for their sewing machine business.  
...The Life of Lee & Betty Dam

Lee Dam was an entrepreneur who developed City Sewing Machine Co., a company that once employed up to 80 persons, while he was a door-to-door-salesman.  At one point the art center was used as a warehouse for his business. 
Then in 1953, Mr. Dam married Betty Jeanne Nordhus and they had four daughters. He died in 1977 at age 48. When Mr. Dam passed away, Mrs. Dam donated the building to the City of Marysville with the stipulation it be used for the arts. 
Mr. Dam's friend, postmaster Clarence Wassenberg, was quoted in the Marysville Advocate as saying, "He improved his properties, employed lots of people, paid good wages and treated his employees very, very well."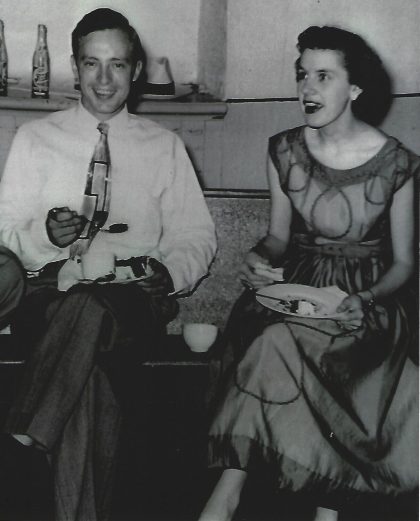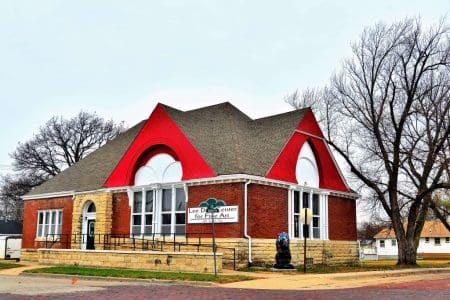 A lasting tradition of fine art

After the building was donated, the Marysville Area Friends of the Arts worked hard to turn it into a cultural attraction. Nearly twenty years ago, when the Marysville Area Friends of the Arts disbanded, the City of Marysville entered into a contract with the Marshall County Arts Cooperative to manage the building. 
The arts cooperative believes the arts unite – the arts bring people together. That's why we use this space to provide art education, offer free exhibitions in our gallery and host a number of arts events in this special space.

201 South 9th Street, Marysville
Visiting the Gallery
The gallery is open Sundays from 1 p.m. until 4 p.m.; Thursdays from 4 p.m. until 6 p.m. Saturdays from 10 a.m. until 2 p.m.
For a private tour or to make arrangements to view an exhibition at a different time, please call or text 785-859-4260.

The Lee Dam Center for Fine Art hosts monthly art exhibitions in March, April, May, June, July, August, September and October.
Every artist and every exhibition is different – local, regional and national artists are all featured. Exhibitions are designed to expand our understanding of art, to connect with others and to provide leisurely viewing enjoyment.

The Lee Dam Center for Fine Art offers a premiere venue for your gathering. Social, corporate and artistic events are all welcome at the art center. From the scenic view of downtown Marysville to the beautiful chandelier in the main gallery, enjoy the Lee Dam Center for Fine Art's unique space for your special gathering.