Performing Throughout Marshall County
Concerts, Workshops, Discussions, Jam Session


During his week-long residency in Marshall County, Peter Fletcher plans to spread his passion for music. Using his classical guitar, he'll bring the sounds of Johann Sebastian Bach, Isaac Albéniz and Edvard Grieg to audiences across the county.
"No one can really give a definitive reason as to why it's called classical guitar, but it's mainly because classical music is played on the instrument," Peter explained.
The classical guitar came into its own during the end of the 19th century. Francisco Tárrega wrote music that was influential to the development of classical guitar in the 20th century.
"It was Andrés Segovia who popularized it, invented a modern technique and commissioned music by major composers such as Villa-Lobos, Rodrigo and Ponce," he said.
The three treble strings of a classical guitar are nylon, as compared to steel; the neck is wider than an acoustic guitar and the lower bout is smaller.
"The classical guitar is usually not amplified. Hopefully, the audience will appreciate the natural acoustics of the instrument. So many things in our society are loud – movies, coffee shops, rock concerts – perhaps it is nice to hear something more on the quiet side," Peter said.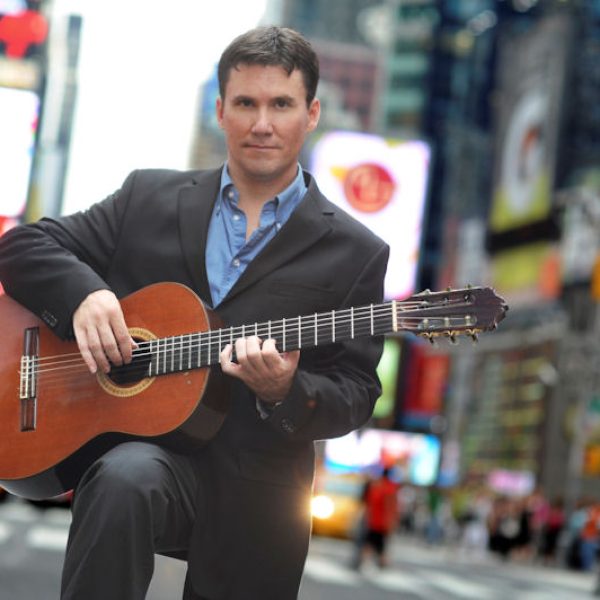 The Marshall County Arts Cooperative is an all-volunteer organization!
We rely on the talents of community members to help us keep the arts vibrant in Marshall County.  Whether you want to volunteer on a regular basis or whether you want to volunteer occasionally, we have a spot for you.  
Join us in uniting the county through the arts.
The Marshall County Arts Cooperative is a 501(c)3 non-profit organization. We rely on the support of our community.
Every little bit helps us do something great for the arts in Marshall County.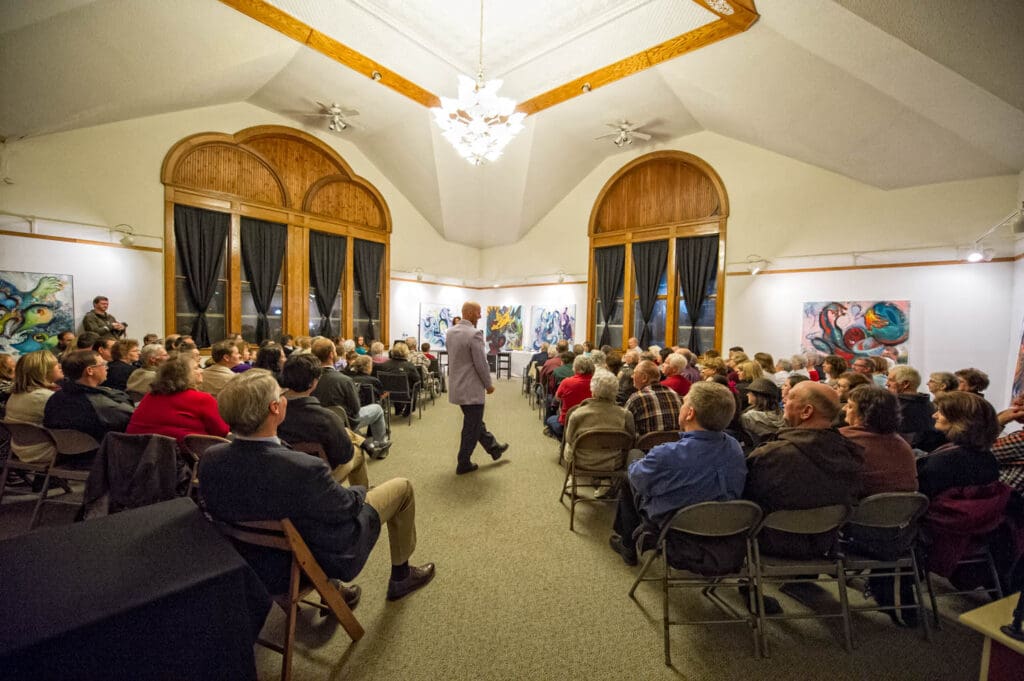 lee dam center for fine art

The Lee Dam Center for Fine Art is a beautiful space to host bridal showers, engagement parties, rehearsal dinners, graduation parties, banquets, reunions, fundraisers and meetings. From a small intimate gathering to a lavish corporate event, the art center can accommodate your needs. The art center's prime downtown location is easy to get to and has a lovely view of historic Marysville. Large windows, stunning woodwork and a newly-renovated kitchen set the stage for an unforgettable experience. Host your event with us!