Third Annual Vocal Competition
Lee Dam Center For Fine Art


"See Kansas" is on exhibition throughout the month of September at the Lee Dam Center for Fine Art, Marysville.  The exhibit features artwork by artists from across the state spotlighting favorite Kansas sites with a fresh, new style.
The exhibit runs from Thursday, September 7, and closes Thursday, September 28.
Nine pieces of art make up the "See Kansas" exhibition.  Channeling the beloved national parks' posters of the 1930s and '40s, nine Kansas artists re-envisioned some of the state's most iconic outdoor spaces by creating unique images of these landscapes.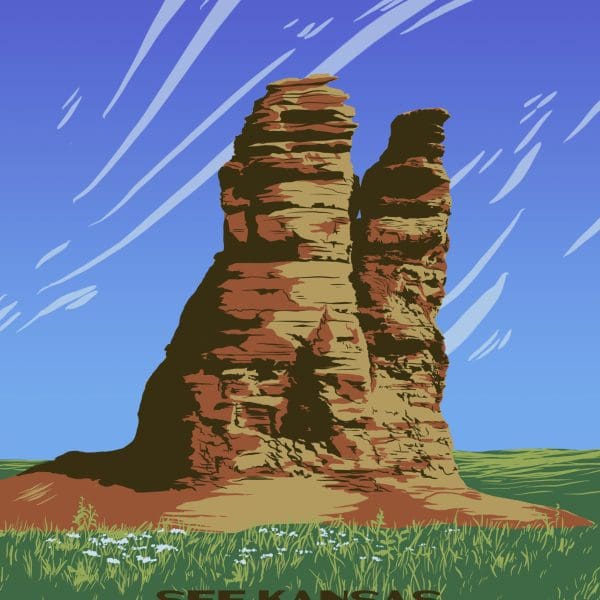 The Marshall County Arts Cooperative is an all-volunteer organization!
We rely on the talents of community members to help us keep the arts vibrant in Marshall County.  Whether you want to volunteer on a regular basis or whether you want to volunteer occasionally, we have a spot for you.  
Join us in uniting the county through the arts.
The Marshall County Arts Cooperative is a 501(c)3 non-profit organization. We rely on the support of our community. 
Every little bit helps us do something great for the arts in Marshall County.
What do you want to hear?
The Marshall County Arts Cooperative is looking for your input on what music to bring to the Alcove Spring Historic Park concert series.
Share your feedback to help the Marshall County Arts Cooperative plan for the next concert!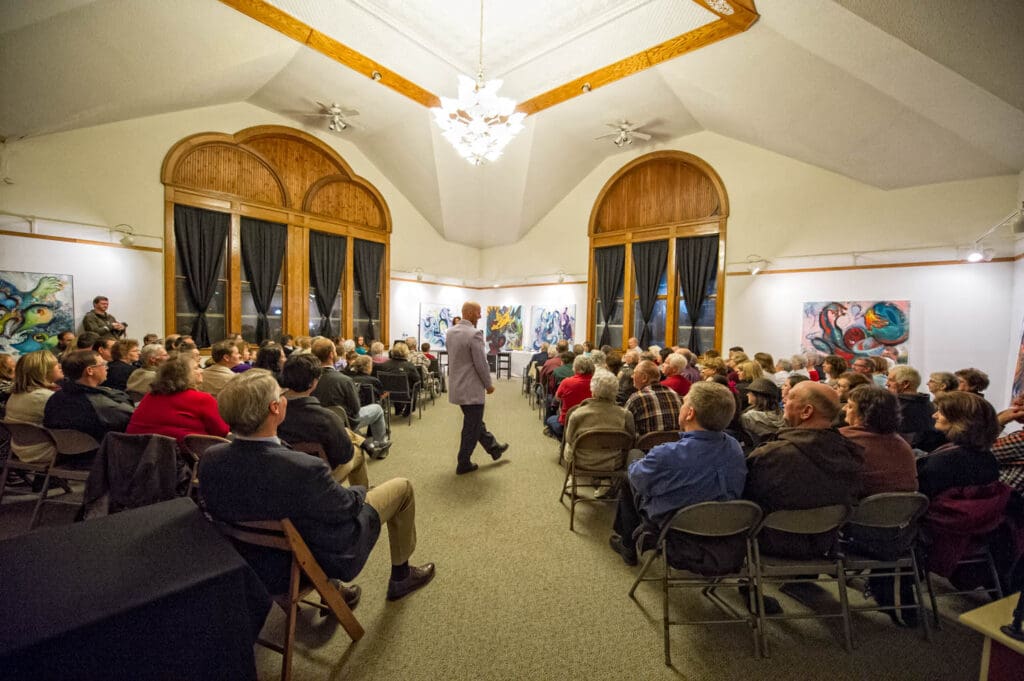 lee dam center for fine art

The Lee Dam Center for Fine Art is a beautiful space to host bridal showers, engagement parties, rehearsal dinners, graduation parties, banquets, reunions, fundraisers and meetings. From a small intimate gathering to a lavish corporate event, the art center can accommodate your needs. The art center's prime downtown location is easy to get to and has a lovely view of historic Marysville. Large windows, stunning woodwork and a newly-renovated kitchen set the stage for an unforgettable experience. Host your event with us!